Drivers like you rely on their cars to get around Marion, Herrin, and Carbondale, IL, every day. That's why it helps to have a team of trusted service technicians ready to provide you and your set of wheels with the quality automotive care you both deserve.
At Watermark Nissan of Marion, we offer a complete service menu that includes transmission repairs. Below, you can learn more about your car's transmission system, signs you may need transmission repairs, and more. Feel free to contact us with any questions!
---
What Does a Vehicle's Transmission Do?
Every car has a transmission system that switches from one gear to another while you drive. Many types of machinery use gears to operate. For example, when riding a bike, you switch between gears depending on your energy level and the conditions of the road, like whether you're going up a hill.
Similarly, your car uses gears to transmit power from one component to the next to do things like increasing speed. The transmission in your car consists of many components, like the planetary gearsets, the torque converter, and more.
There are two types of automotive transmissions: automatic and manual. Automatic transmissions rely on sensors that tell it when to shift gears automatically, while manual transmissions require the driver to shift the gears themselves.
---
Signs You Should Schedule Transmission Repairs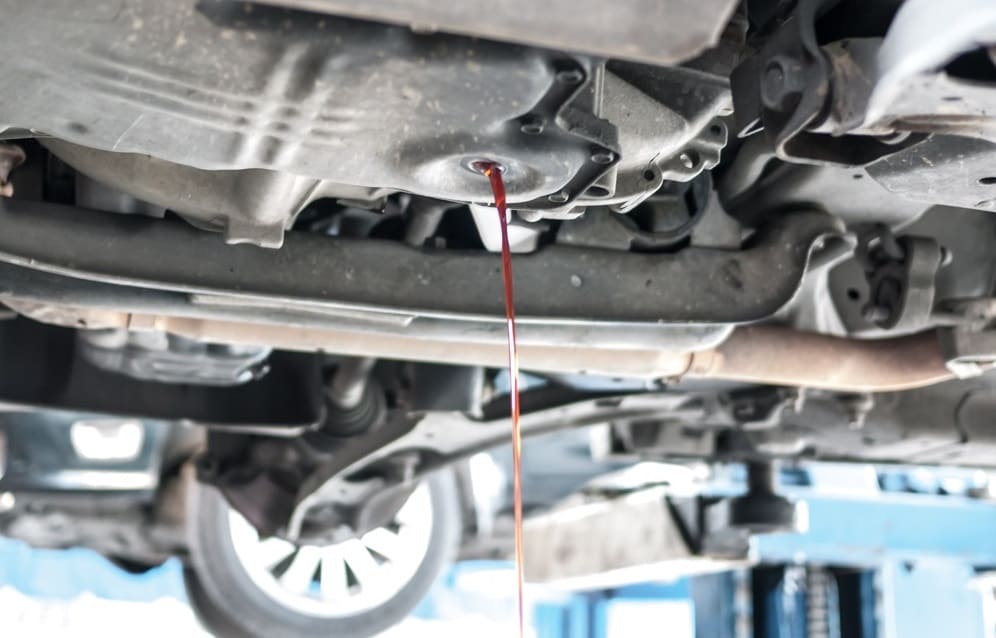 It helps to have your transmission inspected periodically, as well as to check your transmission fluid levels regularly. In between service appointments, however, there are a few signs to watch out for. These include:
Irregular gear shifts, such as difficulty getting into/out of gears or slipping between gears while you drive.
Unusual and persistent sounds like whining, clicking, buzzing, or humming.
Red fluid under your car, which may indicate a transmission fluid leak from the gasket, seal, or another part.
Additionally, if you notice a burning smell, this could be caused by leaking or low levels of transmission fluid. A reoccurring or persistent Check Engine Light may also mean there is something going on with your transmission.  The good news is that by tending to your transmission quickly, you can prevent or mitigate any further damage to your car.
---
What To Expect From Our Service Center?

When you visit our service center, our expert technicians will efficiently diagnose whatever may be going on with your vehicle. If it requires transmission repairs or a complete replacement, this may take up to a few days. However, we will work hard to get you back on the road as efficiently as possible.
---
Where Can I Get Transmission Repairs near Me?
All of us at Watermark Nissan of Marion look forward to serving you and your car for years and miles to come. If you think it's time to schedule transmission repairs or want one of our technicians to take a look, contact us to schedule a service appointment near Marion, Herrin, and Carbondale, Illinois, today!