Most cars, trucks, and SUVs are able to notify their drivers when they are in need of some kind of service. However, there are different warning lights and drivers may not know the meaning of each.
That's why the team at Watermark Nissan of Marion has taken note of some of the most important warning signals, their meanings, and how to schedule service with us.
If you live near Marion, Herrin, and Carbondale, IL, read below to learn more.
---
Oil Light

This light is represented by an old-fashioned oil can. It will illuminate when there is a problem with your oil pressure system. This could mean you're running low on oil or your oil is having a hard time being circulated to other parts of your engine. Either way, you should address this issue as soon as possible.
---
Tire Pressure

This symbol looks like an exclamation point inside parentheses. The light indicates when one or more of your tires has too low or high air pressure. In both cases, it is recommended to stop by Watermark Nissan of Marion, so we can take a look.
---
Check Engine Light

There are several different reasons why your check engine light could be illuminated. Most of the time, it is shown only when there is a serious problem, like overheating or transmission issues. Pull over as soon as it's safe, especially if the light is actively blinking. This means that any further motion can cause serious damage to other parts of the engine.
---
Battery Light

If you see an illuminated battery appearing on your dashboard, this is the battery light. Besides having a low battery, this could also mean that your battery is loose, has a damaged battery cable, or that your alternator belt is broken. Luckily, our service center specializes in battery-related issues.
---
Our Watermark Nissan of Marion Service Center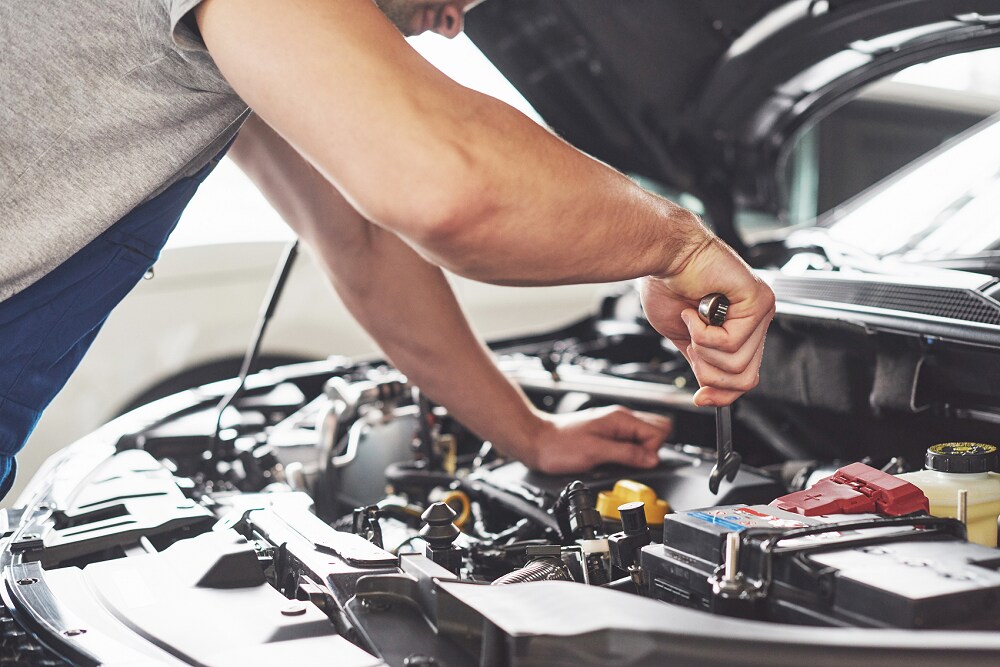 Our service center specializes in plenty of routine and emergent maintenance services. From tire rotations and oil changes to transmission replacements and brake repairs, we do it all.
You can make an appointment with us in just a few clicks. Just select our Schedule Service Appointment tool and you'll be redirected to a page where you'll input your contact information, along with which service you need. Choose which date and time works best for you and you'll hear back from us in no time.
If you're still unsure of what exactly your car needs, our skillful experts can take a look for you. They'll be able to identify which part of your vehicle needs service.
---
Get Your Car Service at Watermark Nissan of Marion Today!
Does your dashboard have one or more of these flashing warning lights? Schedule at a meeting with our Watermark Nissan of Marion service center. We'll get you in as soon as possible and quickly assess what needs to be done to your vehicle.
Stop by our shop if you're a resident near Marion, Herrin, and Carbondale, Illinois. Our team of car experts is experienced and ready to get you back on the road.