No one wants to see a dashboard light turn on while driving. Fortunately, a tire pressure warning is often an easy fix. It might be as simple as stopping at the gas station and adding a bit more air in the tire.
But when happens when, while refilling that tire, you notice a nail lodged in it?
The Watermark Nissan of Marion team is here to help all Marion, Herrin, and Carbondale, Illinois drivers keep their tires in great shape. That means providing patches or even full repairs as needed! Schedule an appointment with us when you're ready.
---
How Far Can You Drive with a Nail in Your Car's Tire?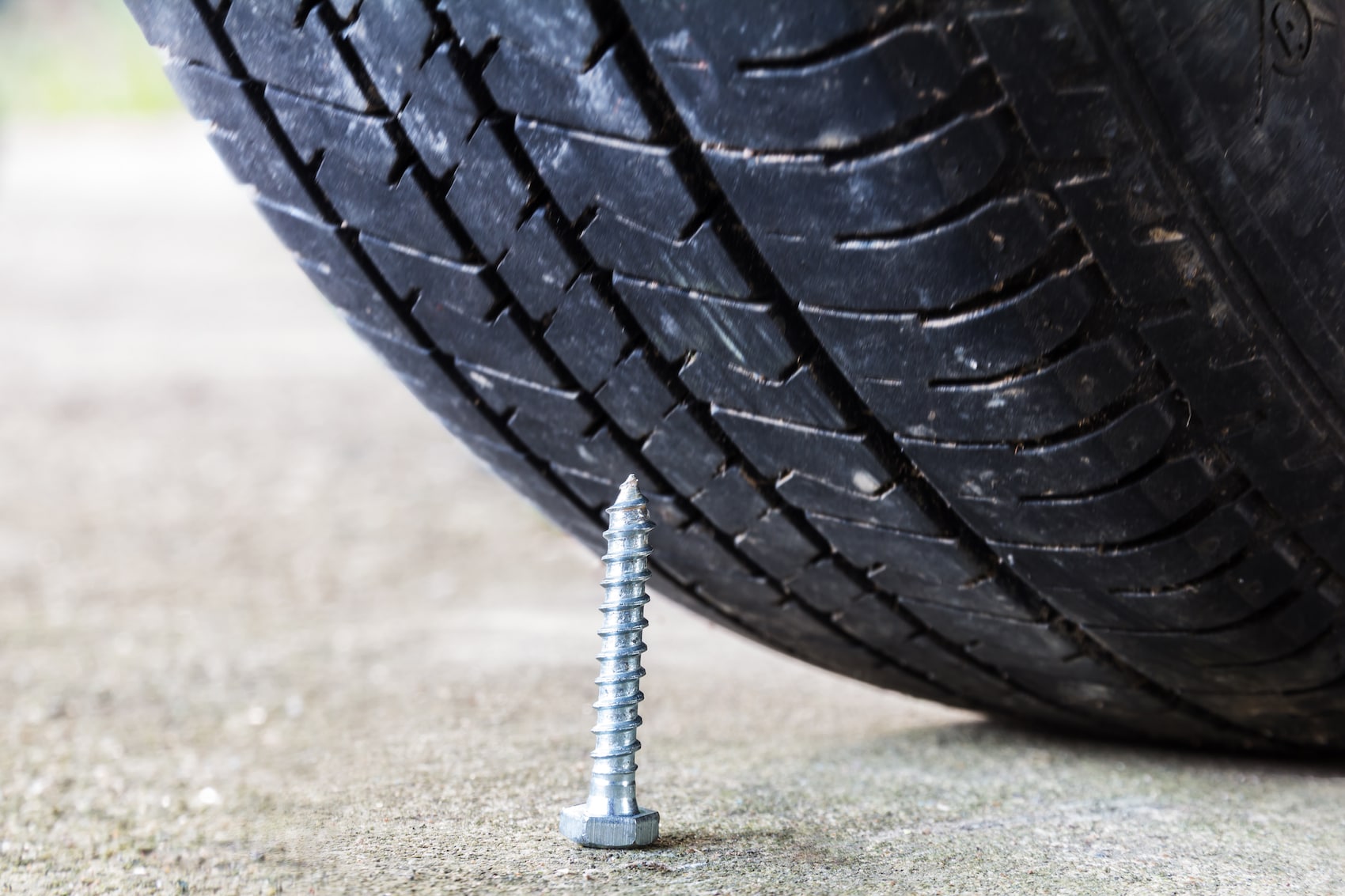 A nail puncture can vary in levels of seriousness. In some cases, the nail may puncture "cleanly," and as such, your tire may barely lose any air. On the air hand, that puncture could cause an immediate and speedy leak that leaves your tire pressure light flashing before the end of your commute.
If your tire is losing very little air as a result of the nail puncture, you may be able to drive for a hundred miles or more! If it is losing air fast, you might want to drive to your local mechanic as soon as possible.
In either case, it's important to be proactive to prevent further damage. Even with a clean puncture and a slow leak, a nail can irreparably damage your tire's sidewall.
---
Our Service Center Is Here to Help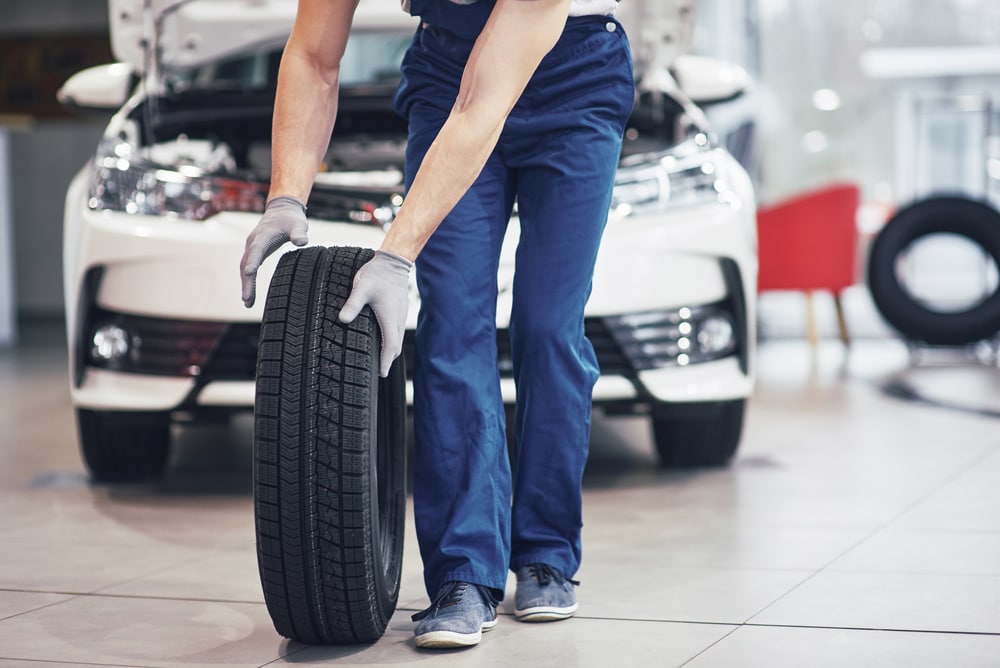 When you find a nail in your tire, the ideal outcome is a patch. The tire can be completely salvageable if the puncture is a small one in the tread. In that case, it could potentially be patched in 30 minutes.
Sometimes, a larger puncture can cause serious damage to the sidewall. When the tire's sidewall is harmed, a replacement may be necessary.
No matter the circumstance, you can rely on our service center to quickly assess the extent of damage and outline a solution. Whether that be a patch or a replacement, our technicians will ensure your vehicle is a top priority.
---
Replacing Tires with Us

Though a patch is a quicker and simpler solution, replacing a tire can be easy too-especially when you have our parts department at your disposal! With a full-blown tire center in-house, our dealership can quickly swap out a damaged tire for a brand-new one, ensuring you're back on the road as quickly as possible.
We often run rotating specials on tires in addition to our other OEM parts. Check here on our website to see if you may be able to apply a great deal to your tire replacement!
---
Schedule Service Online Today
It can be hard to get where you need to go with a flat tire. Fortunately, if you spot a nail in your tire quickly, you can avoid a flat or potentially more serious obstacles to your daily driving in Marion, Herrin, and Carbondale, IL.
Is your vehicle in need of tire service today? Contact Watermark Nissan of Marion to schedule service now!