Have a hankering for the hog in Southern Illinois? Award-winning 17th Street BBQ has locations in Murphysboro and Marion, IL. Below, you can dive into the world of the pit and find out what makes 17th Street BBQ the best. Be warned, your taste buds may start to tingle!
---
Meet the Whole Hog Master: Mike Mills
Pitmaster Mike Mills, known as The Legend, built an empire from his passion for barbeque. But that's not the only thing he and his team bring to the table every day. Based on the philosophy that barbecue soothes the soul, 17th Street BBQ brings people together in love and friendship over delicious plates of pig. 
---
Praise for 17th Street BBQ Flavors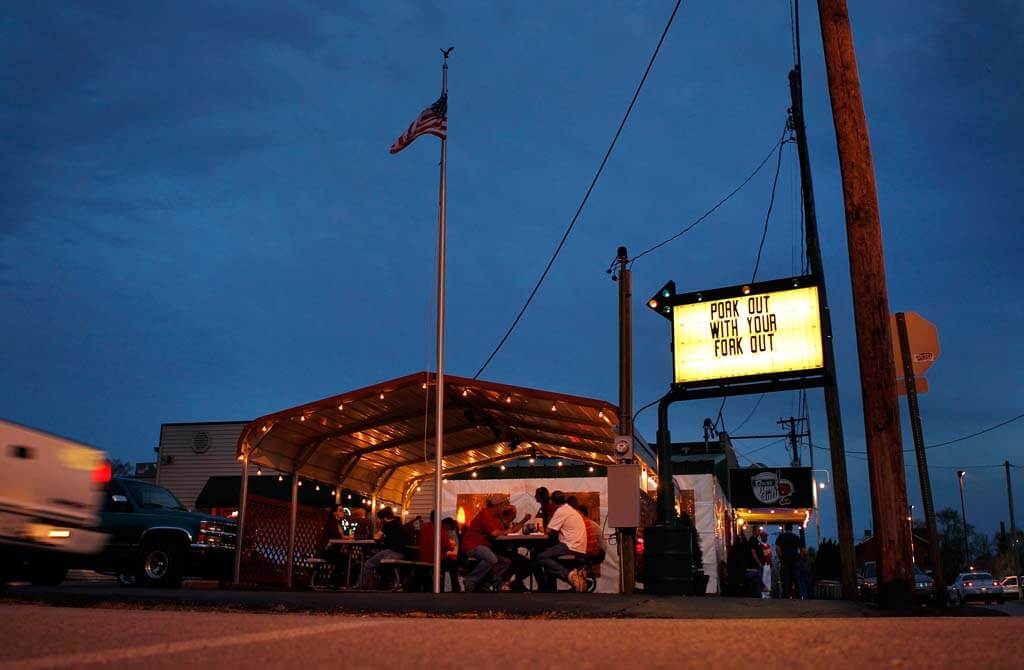 From co-captaining the Apple City Barbecue team to winning the Grand World Champion at Memphis in May three times, Mike keeps bringing home the bacon. In 1992, he became the Grand Champion of the Jack Daniel's World Invitational Barbecue Cooking Contest. Bon Appétit magazine named Mike's ribs the Best in America in 2007.
Then, in 2010, he was inducted into the Barbecue Hall of Fame. Today, Mike continues to work at both Illinois locations and owns two Memphis Championship Barbecue restaurants in Las Vegas. He also partners with Blue Smoke restaurant in New York City.
---
BBQ Runs in the Family
Mike also works alongside his daughter Amy Mills, who started OnCue Consulting, a barbecue industry education enterprise. They co-wrote the acclaimed book, Peace, Love, and Barbecue. 
---
A Taste of 17th Street BBQ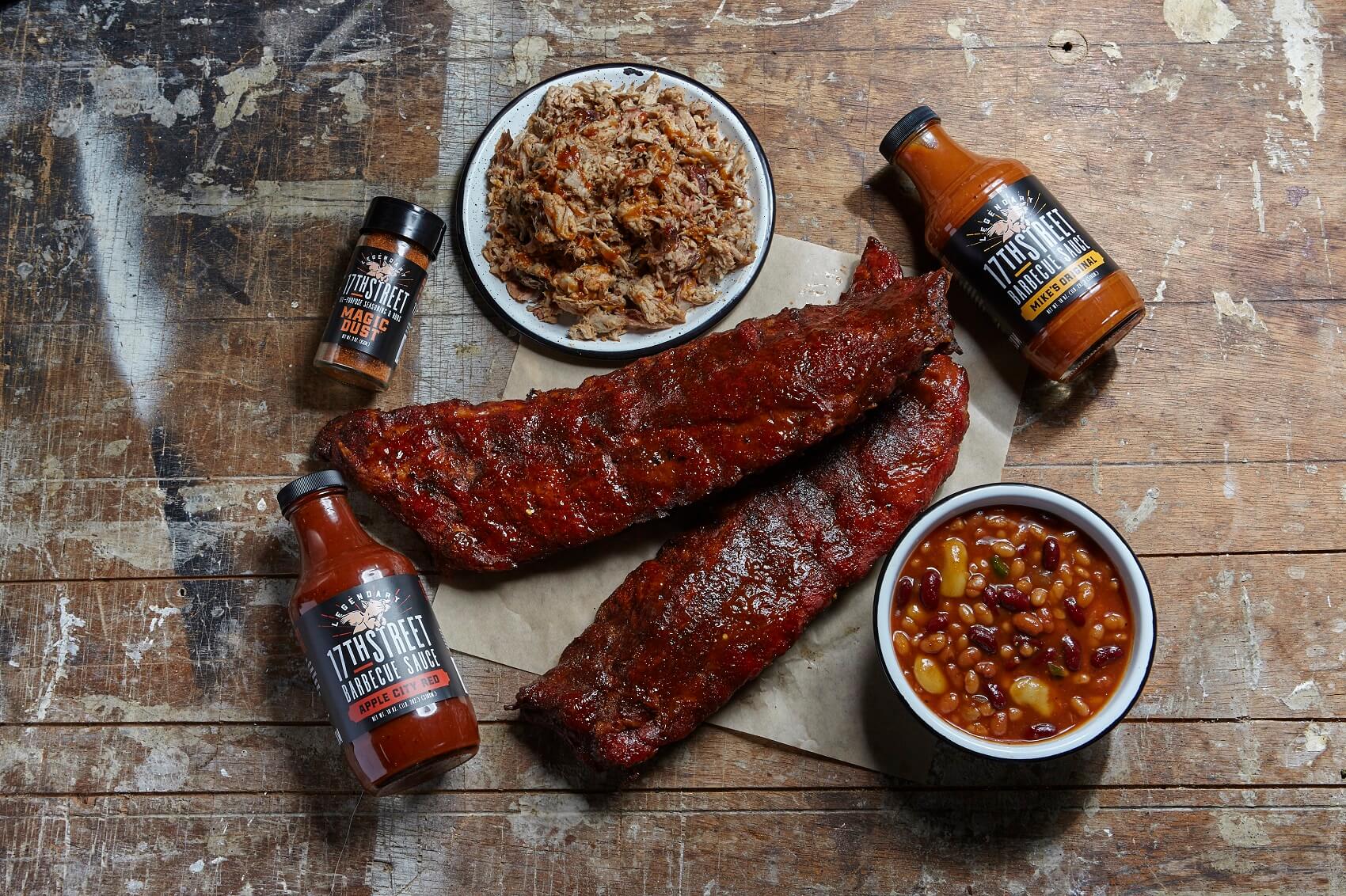 Whether you want to try out Mike's famous Magic Dust®, sample the fall-off-the-bone ribs, or dig into some tangy pulled pork, you can order 17th Street BBQ to your door. Otherwise, stop by to enjoy a sit-down meal. Although you will likely want to try everything on their extensive menu, a few of the staples include:
Baby Back Ribs
BBQ Pork Shoulder
Brisket-Seasoned Green Beans and much more
Be sure to save room for desert-if you can! The decadent Bread Pudding is made in house or you can top it off with homemade Strawberry Shortcake.
---
BBQ Catering for Every Occasion
Gearing up for your family reunion? Planning your big day? Whatever special occasion you have on the horizon, 17th Street BBQ can make it pop with catering options available for events ranging from 10 to 10,000 guests. 
---
Celebrate the Hog at 17th Street BBQ
Ready for your mouth to water? If you dig the pig, be sure to follow 17th Street BBQ on both Facebook and Instagram. For even more Peace, Love, and Barbecue content, check out the team on YouTube. To satisfy your appetite, place your 17th Street BBQ order today!